Nkuru Business and Vocational Community College is an incredible place in so many ways.
Set in the heart of rural Mityana in Uganda, the students can live and learn in a beautiful environment, looking out over rolling hills of tea plantations and rainforest, and breathing in pollution free air.
It is a college where students can train in hairdressing, catering, building and construction, fashion and design, secretarial and IT, and automotive mechanics, as well as gaining foundational business and life skills.
But as well as being a place of learning this college has community at its heart. As a result it is continually seeking ways to engage with and bring benefit to the local residents as well as the wider community, in ways that don't undermine trading and business activities that local entrepreneurs are already working on.
As a result, when one visits the college, these are some of the projects that can be found:
A beauty salon, offering haircuts, extensions, braiding etc, plus manicures, pedicures, and foot massages
A café / restaurant for sit in and take away, serving students and locals alike.
A demonstration vegetable garden growing crops for the local café
A nursery school for local pre-school children (currently closed due to Covid related government rules)
Local construction services using latest environmental technologies
Water project providing piped water to nearby homes (more of this in a later blog)
And soon to come – a fuel station providing much needed local access to petrol and diesel as well as other vehicle related services (more of this in a later blog)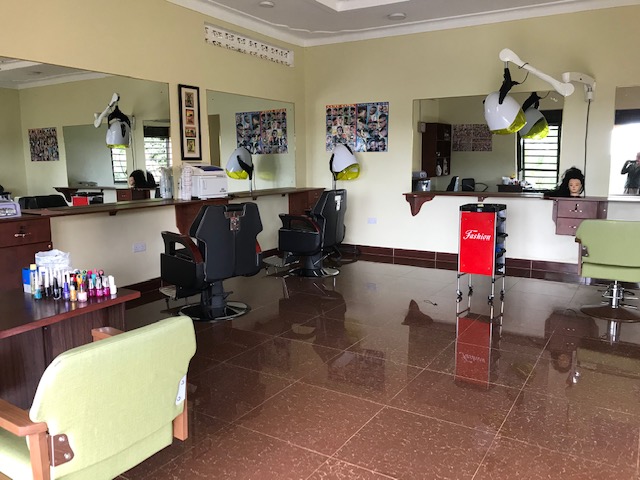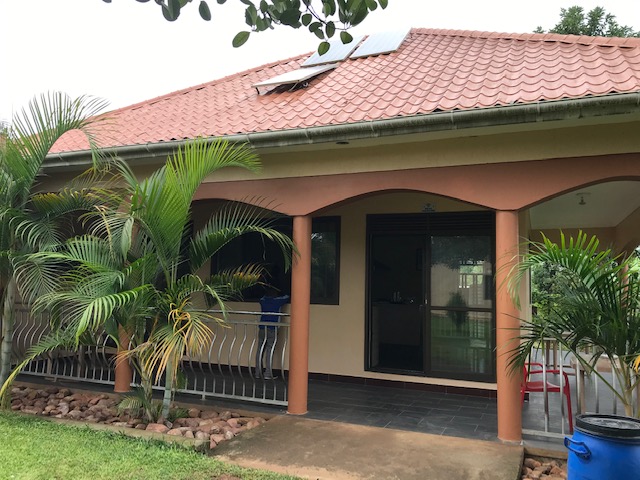 An additional example of how the college is working in and with members of the local community can be seen through the story of Peter:
Peter, was a picker working at the local tea plantation. He would often pass by the college on his way to work and started to aspire to more than just picking tea for the rest of his life. He visited the college and asked if there were any job vacancies, as he couldn't afford to become a student, and he was given a job working in the garden, and helping with growing the crops.
Then an opportunity came to help in the café kitchen, which he grasped with both hands. When Covid lockdown prompted the café chef to return to his family in another part of Uganda, Peter was trained up to take over so that the café could remain open (Ugandan lockdown wasn't quite as restrictive as UK lockdown!).
Some months later, when the students returned, Peter was able to give practical experience and training to those on the catering course, although a more qualified chef was required to do the teaching side of things. That teacher has now been employed, and Peter has signed up to do the catering course as well as continue to work in the kitchen. In so doing he will graduate with a qualification as well as a strong CV, and definitely no longer just be a low-paid, low-skilled tea-picker.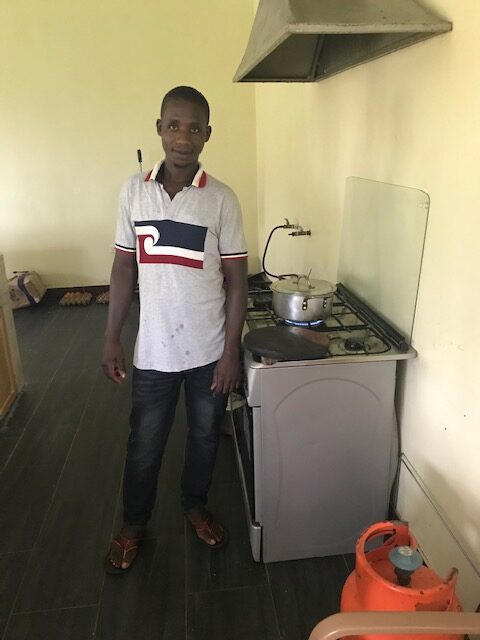 From the community to the individual – this college is all about transforming lives for the better