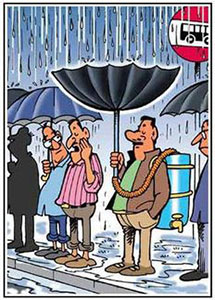 Rainwater harvesting is the accumulation and deposition of rainwater for reuse on-site, rather than allowing it to run off and effectively be wasted.
Rainwater can be collected from roofs and is redirected to a storage tank either above-ground or buried below ground.
Its uses include water for domestic use, gardens, livestock and irrigation, as well as being an integral part of biogas plants
Nkuru-Nziza incorporates rainwater harvesting into all of its biogas projects as well as many other domestic building projects that it undertakes.
Some of the tanks used are plastic ones, but wherever possible the storage facilities will be made out of ISSB's, as they are longer lasting and more environmentally friendly.
For more information please contact