Doreen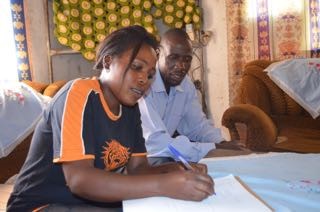 Doreen is just 29 years old, has two sons aged 14 and 16, and got as far as 2nd year of high school (equivalent of yr9 in the UK).
She wants to expand her small restuarant business, and has decided that the best way to do this is to purchase a fridge in which she can store drinks for the customers. As none of the eating establishments in the area have a fridge, nobody can buy a cold drink – a gap in the market that Doreen is seeking to fill.
The microfinance loan from Missing Link can help with that, and as a result should bring lots of extra custom for Doreen and so kick-start even more expansion of her business that will bring benefit to her, her family and the wider community.
Mary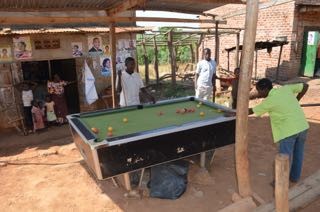 When Mary got her loan she was a shop-keeper, with a little store that sold a bit of almost everything. But to that end it was like a lot of other little stores that also sold a little bit of everything, and Mary was keen to find a way to stand out from the crowd, and so entice people in to her shop.
So she got a Missing Link loan and bought a pool table! This now has pride of place outside the shop, happily placed under a shelter to provide shade for the players. And as those players have to go into the shop to get the pool cues, there is opportunity to convince them that they need to buy extra items along the way!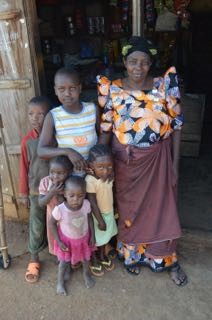 Mary also used some of the money to buy petrol by the jerry can, which she then sells on to the motorbike owners by the bottle, making sufficient profit along the way to enable more petrol to be bought and sold.
Mary has 4 children and these youngsters will have a better chance of education now that their mum is bringing in enough money through her expanded business to pay the school costs.
Before the loan, and before the expansion of the business, Mary may well have been faced with the dilemma of choosing which children went to school. Thanks to Missing Link Microfinance that choice doesn't need to be considered for this family, nor for the other families who have benefited from the loans.
Florence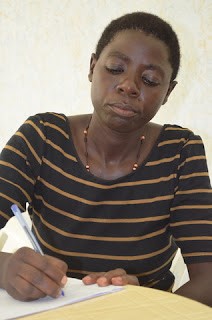 Florence Kamugunga is a widow age 40. She teaches at the local church-run nursery school and has 3 children aged between 10 and 18 years.
Whilst Florence earns some money as a teacher, it is not enough to cover the increasing school fees for all three of her children as they move on to secondary education.
For Florence, the opportunity to get a loan and start a new little business means that she can get a new stream of income that will help ensure all the children can get through school.
So Florence is now buying fresh coffee beans from local growers, drying them, and then selling them on at a profit. On average she can sell the dried beans on for about 40% profit, and so use some of the money to buy even more beans, and the rest to supplement her wages in order to cover school fees.
The loan also allows her to have the lump sum of money required to pay the upfront school fees, and then her wages, and the coffee bean business can cover monthly repayments.
Noreen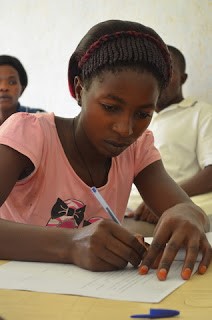 Noreen Nampijja is just 22 years old, mother of a 3 yr old, engaged to be married, and already has one pig and a few chickens. She is using the loan to buy more pigs and chickens, which she raises and then sells off at a profit, and so allows her to develop her smallholding business into one that brings in a much better income.
Noreen's motivation for applying for the loan is that she is a young mum who just wants to build good foundations for life for her and family. She just wants some financial security; as is the case for so many of the recipients.
Jane
Jane Batamuliza was one of the first recipients of the loans, is married, and has 3 children under 10 years. Before she got the loan she used to grow crops on a subsistence basis on the family shamba, and when possible she would sell any leftovers to try and make a little money.
In the first 3 months after Jane received the loan, she started buying fresh coffee beans to dry and sell on at profit, bought chickens so as to hatch the eggs to raise the chicks and sell them on as broilers, and she bought 3 piglets – 1 per month, which she raised and sold at a profit of 5 times the price she paid for the piglet. The first pig was sold just before Christmas, so Jane and her family were able to celebrate Christmas with a slightly more special meal than in past years.
For Jane the extra bit of money has given her the opportunity to expand her little farm and by working hard she is maximizing its impact to make a better future for herself and her family.
Coffee beans drying

Jane and her chickens

The October purchase piglet!