Ever since its inception, Nkuru Business Vocation Training College (BVTC), has been implementing the 'Whole Brain Approach to Teaching and Learning', and as a result seeing the benefits to the students of empowering them to learn in ways that suit their learning preferences, rather than in a single prescriptive style as happens at most other Ugandan educational establishments.
The WBA involves a number of elements, including a better understanding of how the brain is involved in learning, and assessing individuals to determine their learning styles and preferences.
It has been very well received by students and teaching staff, and word of it is now spreading to other organisations in the area who would like to explore how the WBA could be implemented in their programme.
As a result, John and Helen visited the Namutamba Child Development Centre last week, to deliver a presentation on WBA to staff and to parents of the children enrolled on the programme.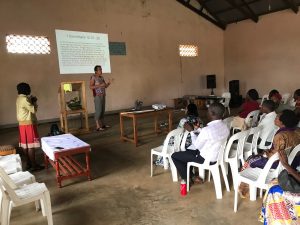 Namutamba CDC's mission is to raise up the next generation of leaders on foundations of good morals and Christian principles. It has 300+ children and young people age 9 – 25 years on it's books, who benefit from a range of programmes focused on the end goal of developing young adults who are equipped to lead well in whatever field they choose to go into.
The staff and parents who attended the WBA presentation received the concept well, even though much of it was very new to many of them; and the Q&A session at the end confirmed just how much of the information had been taken in and was being processed.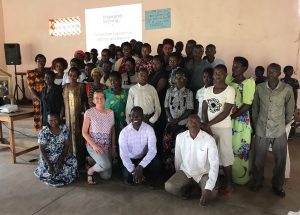 At the end of the session, the request was given for the presentation to be repeated the following week for the older young people on the programme, in recognition of just how much they will gain from knowing about the WBA.
That session has now happened as well, and once again there were a lot of questions afterwards that showed now much the participants had engaged with the subject, and how much they were working through the concepts in their minds
What next? Well, there are a lot of CDC young people to gradually get the information out to when they are at an appropriate age, plus their parents, plus more training for the staff. And then there are the other CDC stakeholders, and their related organisations…….. Let's not run before we can walk, but suffice to say this partnership has a lot of potential!